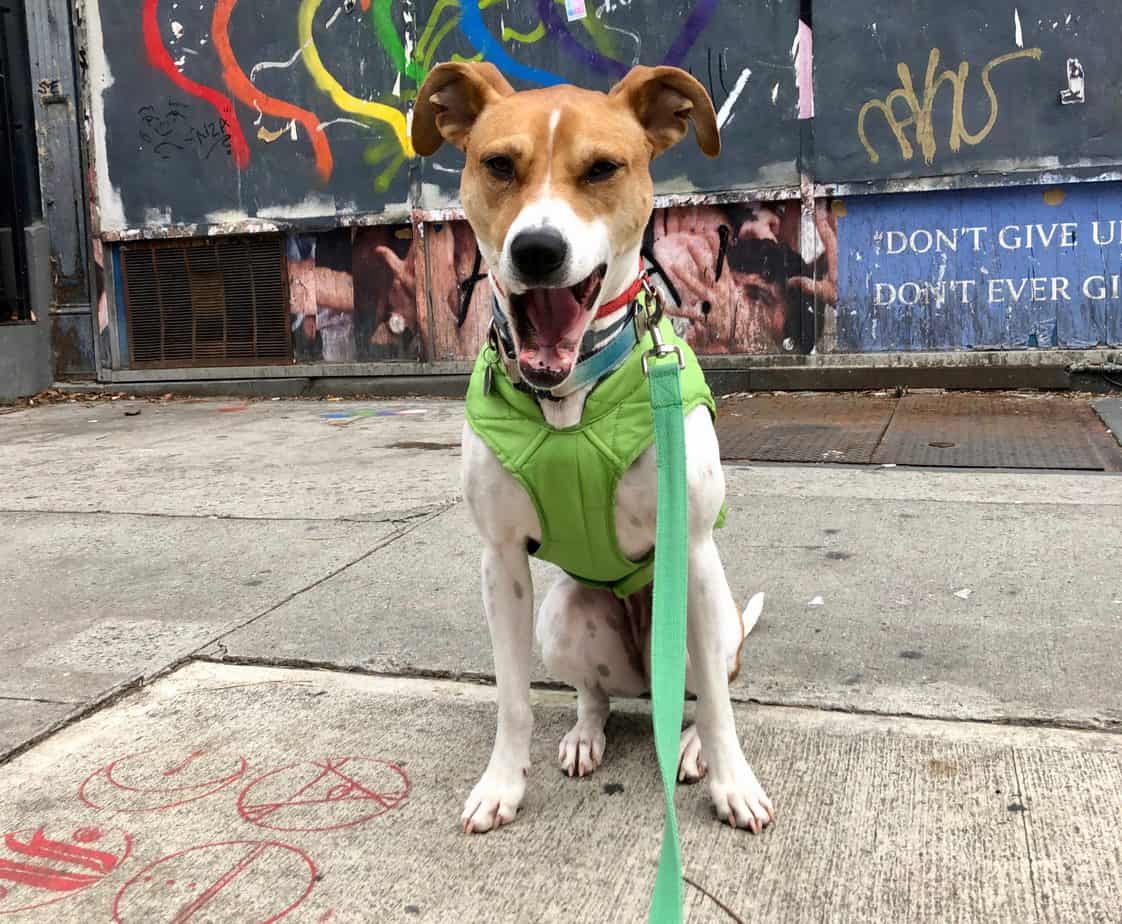 Family Owned/Women-Owned Local NYC Business
Diana Ludwiczak
Hi, I'm Diana and I have gone through extensive research and training to bring Goosey, Ecko, and Southy, the NESDCA and W.D.D.O. certified dogs to you. I want to help you through this every step of the way.

While Studying animal medicine in veterinary college, and earning a Bachelors degree in biology, I took many parasitology courses where I learned all about bed bugs and other parasites. I continue to keep up to date with the latest and greatest peer-reviewed scientific research on bed bugs.

Taking regular entomology courses and seminars helps keep me up to date on things going on in the world of insects. I can thoroughly explain bed bug biology and behavior to you so you can confidently know what to do regarding bed bugs.

I have earned my certification as a dog trainer/scent detection trainer through the CCPDT & WDDO organizations and must keep up to date through continuing education credits.

After completing many scent detection classes as well, it has now become a way of life for me. Nosework is rewarding work for both the dog and handler. Learn more about bed bug dog training here.

Keeping a bed bug dog up to date on their bed bug-finding skills requires daily training and yearly certifications. Doctor Sniffs is a bed bug detection company and pest inspection business. We do not offer pest control services and have no vested interest in finding bed bugs.

You can count on us for an unbiased bed bug inspection.


Richard Conti


I'm Rick. As a bed bug specialist, native New Yorker, dog lover/trainer, and problem solver I can help you figure out your bed bug issue. Learning new scientific ways to approach bed bug issues is a passion of mine.

For 15 years I was working in the construction field in a  prominent NYC audio design company, I was responsible for planning and coordinating jobs through to completion. Having this background has helped me advance in the bed bug industry because I have experience in solving difficult problems.

In order to be better today than yesterday, we attend yearly continuing education events with the detection dogs so that we can keep up to date on new things happening in the world of bed bugs. I have dedicated my career to eradicating these bed bugs.

Having earned certifications through the NESDCA & WDDO, helps me bring immense expertise and knowledge to the table.

I am able to explain all of the nuances about bed bugs to you with confidence. Not only that but studying entomology has not only become a passion but a way of life.

Studying insects and other biting bugs and how to combat them is one of my life's missions. I want to help you with whatever bug is bothering you!

After going through extensive training and certifications to become a bed bug specialist in NYC, I am confidently able to be there for you.

You can count on us for an unbiased pest inspection!
---
Doctor Sniffs Bed Bug Dogs 85 Delancey Street Floor 2 New York, NY 10002
Call or Text us for bed bug help: tel:12128513990 or tel:17189643484
---
When people choose Doctor Sniffs they are getting not only a certified bed bug dog but a visual inspection as well. We firmly believe in the motto "show me the bugs!". When our dogs alert to the presence of live bed bugs or eggs, we make every effort to show you physical evidence. (fecal matter, cast skins, or live bugs)

We use scientific methods to confirm the presence of fecal matter by testing suspicious black dots and using a scientifically proven methods to find eggs.
---